Departure: 4-14 Friday
The group left Lowville on a beautiful, sunny day. We arrived to Albany (after a quick stop for ice cream) and grabbed a hearty bite to eat Olive Garden. We tried to get to bed early to get ready for our early departure the next day, but I don't think anyone slept too well.
​
1st Day: 4-15 Saturday
What a long day! We had our wake-up calls between 3:30 and 3:45 am! The students were great about being ready to go, and we arrived at the Albany airport at 4:30 am. You wouldn't believe it, but there was a quite a line. However, it was a good thing we got there when we did, as there was some kind of computer problem, and the ticket agents had to input our entire group by hand. It took forever! But, the good news was that we had tickets, and we had seats, but this didn't give us much extra time to grab our flight. We had a short flight to Baltimore, and then arrived to Baltimore International with a couple of hours to finally grab a cup of coffee and breakfast.

The flight to San Jose took off on time, and we had a 5 hour flight. It was pretty uneventful, except for the fact that we got ready to land at the S. Jose airport, and then the plain pulled up, pulled up its wheels, gained altitude, and then kept flying. Eventually, we turned around, and prepared to land. I will say there were some nerves, wondering what was happening. But, we landed safely- which is all that matters. The customs line in San Jose is quite an experience. Basically, you stand in the longest line you've ever seen for over an hour because so many people are visiting this beautiful country. The students managed to hang in there patiently, and we finally got out of the airport to meet our guide, Anthony.

We found Anthony with no problems, and also met our driver Romel. Anthony is a wonderful person, with an outgoing personality, who apparently can answer any question we ask of him. We stopped at a grocery store to buy some snacks and drinks to tie us over the dinner. Unfortunately, I spent a bit more than I intended, as I had my first lesson in currency conversion. We checked into our hotel, "The Adventure Inn" and the students had some free time to check out the pool and relax. The warm weather sure felt nice.

Later, we left for a panoramic tour by van of the capital. We got to experience first hand the crazy traffic of being in a capital city. We got to see lots of different stores, people, and the many parks around the city. We made a couple of stops, and got to take pictures of some important landmarks. We then started to head to our destination, "Mirador Tiquicia" which featured traditional C. Rican food and a folklore shore. It is difficult to describe the ride. It is called a "mirador" because that means "lookout." The restaurant is located in one of the mountains or "Cerros" which overlooks the entire Central Valley of S. Jose. The view was spectacular, but let's just say the roads leading up to that view made Sra. bite her fingernails. But, Romel is a very, very good driver, so we arrived safely.

We enjoyed a delicious meal, and saw a dance/folklore shore where some young dancers highlighted some traditional dances of C. Rica. Our crew really enjoyed it, but we were are so tired, we barely could keep our eyes open. There were no complaints about an immediate bed check, and we all fell right asleep after a very long first day in C. Rica.
​

Powered by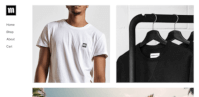 Create your own unique website with customizable templates.