Espana: Day 5
Welcome to Barcelona!! Today we had a bit of a later start because we got in so late into Barcelona. We met our guide Mariajo and our new bus driver for a panoramic tour of the city. We stopped at several lookout spots, went up to MontJuic, saw the Olympic Stadium from 1992, and the Cultural Museum of Cataluna. We then traversed the city heading to the Parque Guell. The park has gotten so popular over the years that you can't go see the most popular part of the 100 columns or the dragon unless you make a reservation well in advance. We didn't go see those parts, but came very close. You can still get a real sense of the playful side of the Barcelona architect Antoni Gaudi. He is an artist that is inspired in all kinds of ways by nature and has many symbols throughout his work. We walked around the park for about an hour, and then made our way back down to the center of the city to get ready for our visit to "La Sagrada Familia." We had some free time for lunch, and then met for our guided tour. This amazing church is one of the true highlights of the trip for me. It has become an incredibly popular destination. The church has been under construction for over 130 years, and is expected to be finished around 2026. It is amazing to see the creativity, use of light and nature, and again, symbols in the church. For me, seeing the way the stained glass was finished was a real treat. I hadn't see the stained glass installed the last time I was able to visit the church.
By the time we made our way back to our hotel, it was practically time to get ready for dinner. Time just seems to fly by here each day. We made our way walking to our "Cook and Taste" instruction and meal. The students were divided into two groups and made a complete meal of an appetizer of roasted vegetables and romesco sauce, spanish omelette with bread rubbed with tomatoes and garlic, paella, and for dessert crema catalan. I think the pictures will speak for themselves here. Again, we had a wonderful day and feel so lucky to explore this beautiful city of Barcelona. Tomorrow we are going to have our "beach day" as it looks like the weather will be colder on Saturday. So many things to do here and so little time!


Powered by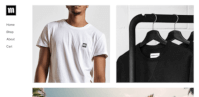 Create your own unique website with customizable templates.