Espana: Day 3
We have had another busy day! We left our hotel at 8:30 am to get an early start of the day. We had our brief bus tour of some parts of the city we didn't get to see because of the marathon that was happening. After a few round-a-bouts, we made our way out of Madrid and headed towards "El Valle de Los Caidos" or the "Valley of the Fallen." This is a monument to those who lost their lives during the Spanish Civil War. It took 19 years to build, and is basically a giant basilica built into the rock of a mountain. It also has the tallest cross in the world on top of the mountain. There is a beautiful panoramic view of the mountains and valley nearby. We spent some time taking fun pictures and ran to get our tour in before the daily mass started. The church is massive, and sparing in its decorations except for a large mosaic dome in the center. There are over 1 million mosaic tiles in the dome. It is very impressive.
The weather has been absolutely fabulous. Hopefully there aren't too many sunburns after today. After our short visit to the valley, we made our way to Segovia. We had some time to grab lunch and then met our guide at the Roman aqueduct. We learned some history along the way of course- Segovia is very, very old. The castle, or alcazar that we toured may even have been another site used by the Romans. Blanca gave us a lot of interesting information about the castle, and there are some fantastic views. Segovia is a beautiful city with lots of quaint streets lined with shops. It is so picturesque! We are heading out shortly to eat our special meal of cochinillo or suckling pig. It should be fun!
Powered by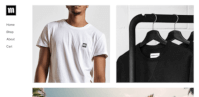 Create your own unique website with customizable templates.